About TNC

The Northern Charter
5th Floor
Commercial Union House
39 Pilgrim Street
Newcastle, NE1 6QE

thenortherncharter@gmail.com

Project Space open during events only
Contact/Location

Mailing List
Description

PROJECT SPACE




XMAS PARTY
13 December 2012
With special guest DJ's DJ Schnauzer from A Glimpse of Paradise and Sam Watson & Kate Liston
Find out about A Glimpse of Paradise's music events around Newcastle





XMAS ART PARTY

Had a hard day slogging with your art professional colleagues at the gallery / off-site project space / office or archive / studio?
Come and join us - we are hosting a Christmas party...!
It's for all art people and people who like art - possibly people that don't.

You don't even have to organise your own Christmas night out - come to ours, it's for everyone!
We hope that you can come and look around The Northern Charter too.

We will have special drinks like pop and spicy pop, mystical/seasonal decorations, live dj's, possibly even some great live entertainment, who knows, hopefully dancing.

Bring your Christmas spirit and check your winter blues at the door with our doorman, Brian.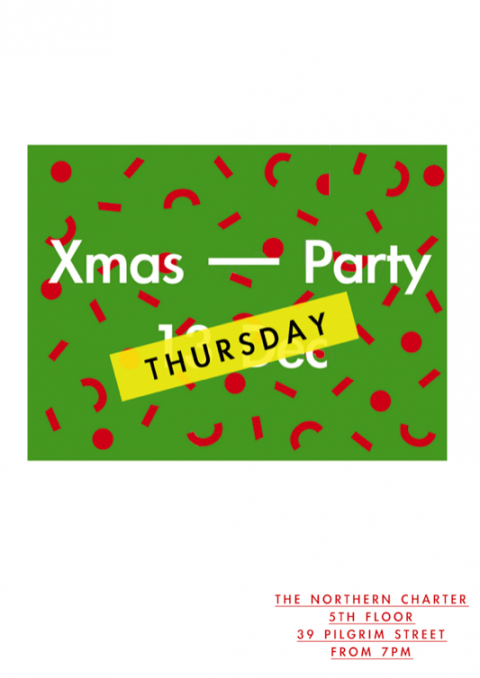 HERE
Studio Holders

Studios Available

aaaaaaaaaaaaaaaaaaaaaaaaaaaaaaaaaaaaaaaaaaaa

18 Crazy Angels
20



2016
2014
2013
2012
2018
2019
Images/Blog
Women Artists of the North East Library
2015
2017