About TNC

The Northern Charter
5th Floor
Commercial Union House
39 Pilgrim Street
Newcastle, NE1 6QE

thenortherncharter@gmail.com

Project Space open during events only
Contact/Location

Mailing List
Description

Studio Holders

Studios Available


18 Crazy Angels
2015



Giles Bailey & CIRCA Projects

Studio is Sudden:
Cédric Fauq, Paul Maheke Studio is Sudden: And the Moon will set



Between November 2017 and February 2018 we have invited a number of guests who take interesting and unique approaches to working with archival material, rethinking the contemporary by moving away from dominant narratives in history. We will look at and discuss their work alongside recent artworks made by Giles Bailey & CIRCA Projects. For this Studio is Sudden will be joined by artist Paul Maheke and curator Cédric Fauq who will present a new work entitled And the Moon will set the Time ep.03.

Following up two previous iterations presented at South London Gallery (2016) and Palais de Tokyo (2017), the artist Paul Maheke and curator Cédric Fauq have developed a new format that centers on matriarchal narratives. By deliberately failing to qualify or to impose and attach any fixed concepts, they intend to engender tales that seem to resist the status-quo in all their complexities.

In the form of a collage using texts, found footage, sounds and through the work of visual artist Minia Biabiany (FR/MX) and Adam Farah (UK) as well as filmmaker and poet Tarek Lakhrissi (FR), this performative lecture explores some of the voices coexisting in the global now while aspiring to the constitution of an ephemeral yet critical Herstory of resistances.

Paul Maheke lives and works in London: his practice involves an often collaborative body of work comprising performance, installation, sound and video. Maheke considers the potential of the body as an archive in order to examine how memory and identity are formed and constituted. Recent projects in the UK include exhibitions and performances at Chisenhale Gallery, David Roberts Art Foundation, Grand Union and South London Gallery.

Cédric Fauq is an independent curator based in between London and Nottingham currently developing strategies to stage blackness beyond representation. He is co-founder of clearview, a North London based project space and has recently been appointed as Assistant Curator at Nottingham Contemporary. He is a member of the curatorial bureau for the 'Baltic Triennial 13' (Vilnius, Tallinn, Riga / 2017 – 18) and works closely with South London Gallery on several projects.

Image Credit: Mbu performed by Paul Maheke at Tate Modern as part of BMW Live exhibition: Ten Days Six Nights — image: Tate, 2017 Brotherton-Lock.
20



2016
2014
2013
2012
2018
2019
Images/Blog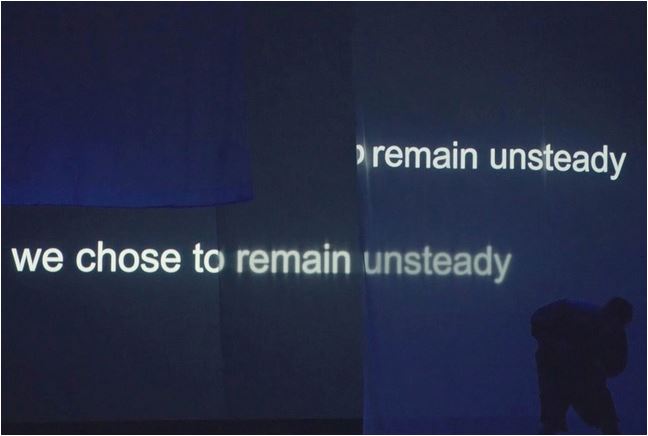 Women Artists of the North East Library
2015
2017