About TNC

The Northern Charter
5th Floor
Commercial Union House
39 Pilgrim Street
Newcastle, NE1 6QE

thenortherncharter@gmail.com

Project Space open during events only
Contact/Location

Mailing List
Description

Studio Holders

Studios Available

18 Crazy Angels
2015



Pi Day
Exhibition-event

Tuesday
14 March
(3.14)
6-8pm

curated by
Left Leg Gallery

artists
Amy Roberts
Dicky James Hall
David Foggo
Jon Cornbill
Lucien Anderson
Motsonian

We would like to extend and invitation to you to an upcoming event at Northern Charter.

- - - - -

Desperation Pie shop presents,

I've got too much on my plate


Amy Roberts
Dicky James Hall
David Foggo
Jon Cornbill
Lucien Anderson
Motsonian


Curated by Left Leg Gallery

14/03/17 – 18/03/17 Pi Day celebration 6-8pm 14th March 2017

Project Space open during the event, then by appointment only
blethors@thenortherncharter.org



Also known as "make-do" pies, desperation pies were made with any ingredients a farm cook had on hand or could scrounge up at a moment's notice.
"Desperation pie is a pie that you made when you had nothing left to make it with,"

These pies show the ingenuity and creativity of the human spirit in times of struggle. A struggle thats a long way from todays perpetual harvest. We are living through a time of a fantastical, nature- defying system harnessed by a minutely tuned, just-in-time electronic ordering network.

We wince at our clean eating shopping baskets and we attempt to shrink ourselves into gym clothes. Beckoned by the ritualistic beats emanating from glass temples of fitness we stand shoulder to mouth in yoga classes. Seeking to discover our true real physical in the now selves.

Desperate times call for desperation pies.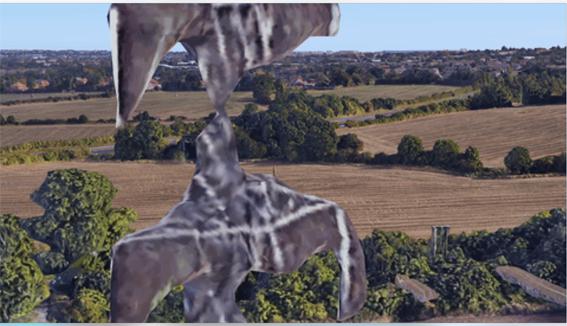 20



2016
2014
2013
2012
2018
2019
Images/Blog
Women Artists of the North East Library
2015
2017