About TNC

The Northern Charter
5th Floor
Commercial Union House
39 Pilgrim Street
Newcastle, NE1 6QE

thenortherncharter@gmail.com

Project Space open during events only
Contact/Location

Mailing List
Description

Studio Holders

Studios Available


18 Crazy Angels
2015



Conal McStravick, Fiona Anderson, students of Newcastle University Fine Art Department

Learning in a public medium:

'If someone can stand up in front of an audience and say it, then they should say it...'

Saturday 13th May
4.00-7.00pm
'If someone can stand up in front of an audience and say it, then they should say it...':

Stuart Marshall- alternative medicine, ethics and the archive from the women's health movement and AIDS activism to the present.


A screening, reading and performance event with Conal McStravick, Fiona Anderson, students of Newcastle University Fine Art Department and live audience members.

This live research event will re-stage the materials shared and developed through workshops at Newcastle University followed by a discussion on the ethical and political potential of this material. As well as the works of Stuart Marshall (1949-1993), Kathy Acker (1947-1997), Audrey Lorde (1934-1992), Marlon T. Riggs (1957-1994), and Jo Spence(1934-1992), this workshop echoes Pedagogue the 1988 collaboration between Stuart Marshall and Neil Bartlett that took a collaboration between Marshall, Bartlett and students at Newcastle Polytechnic as the basis of a cultural activist repsonse to Section 28. As a work this addresses the hierarchies and agencies of the pedagogical siuation as much as it explores the intersection of feminist, LGBT+ and HIV/AIDS activism(s) to stage interdisciplinary strategies for producing and sharing knowledge as a critique of power.


Learning in a Public Medium is a research project initiated by artist Conal McStravick to bring together artists, non-artists and researchers to build new and developing forms and strategies into the works and legacies of artist, activist, arts organiser, educator and writer Stuart Marshall (1949-1993). Following screenings, workshops and research events at Hospitalfield, AMIF, Glasgow, and Wysing Arts Centre in 2015; BIMI Essay Film Festival and Concordia University, Montreal in 2016; this latest series of workshops and events at MAC, Belfast and The Northern Charter, Newcastle in Spring and Autumn 2017 will contribute material to a new performative outcome at The Showroom, London later this year.







20



2016
2014
2013
2012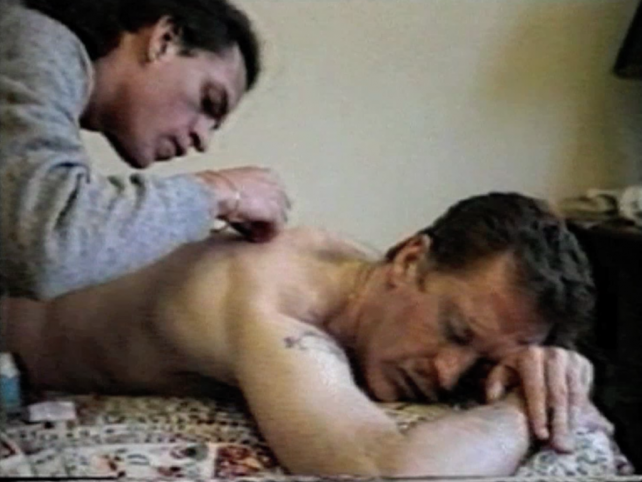 Image: Stuart Marshall in Robert Marshall, video, 10 mins, 1991
2018
2019
Images/Blog
Women Artists of the North East Library
2015
2017