About TNC

The Northern Charter
5th Floor
Commercial Union House
39 Pilgrim Street
Newcastle, NE1 6QE

thenortherncharter@gmail.com

Project Space open during events only
Contact/Location

Mailing List
Description

Studio Holders

Studios Available


18 Crazy Angels
2015



16 January 2018

Between November 2017 and February 2018 CIRCA Projects invited a number of guests who take interesting and unique approaches to working with archival material, rethinking the contemporary by moving away from dominant narratives in history. Guests shared and discussed their work alongside recent artworks made by Giles Bailey & CIRCA Projects.


Holly Argent

Since 2016, Holly Argent's work has been in conversation with the KwieKulik archive (Warsaw, Poland). The personal experience of carrying out this research and the relationships generated with the material has shaped Argent's work into a collection of things: a film, lyrics, dyed textiles, animations, performance and ceramics.
.
Three figures: Zofia Kulik (one half of KwieKulik, the polish artistic duo), Martina (an Italian girl for whom Argent was an Au-Pair) and Argent herself, form starting points for this body of work.

A selection of other figures aid her understanding of personal relationships and studies of character: Argent's brother Alex; Noriko and her father Shukichi in Yasujirō Ozu's film 'Late Spring'; a father and a daughter witnessed on the tube going to Oval in London; and The Supremes. These different examples all aid an attempt to map relationships in a non-verbal way, thinking about interpersonal expression in relation to art practice.

Holly Argent (b.1993 Warrington) is the one of the first of two artists selected for Luby's Legs; a legacy project for artist Carole Luby (1943-2015), a support programme aiming to assist artists based in Newcastle-upon-Tyne at the beginning of their career. Holly recently performed at 'Can I be me?' at The Northern Charter, has published writing in 'Minestrone', a publication of critical art-writing and was a curator on 'Where do we go from here?' an exhibition part of Freedom City 2017.

Holly was awarded the Forshaw Rome Residency (July 2017) at The British School at Rome and The Bartlett Travel Scholarship to travel to Warsaw (April 2017). In collaboration with artist Rene McBrearty, Holly is building the Women Artists of the North East Library. Hosted by The Northern Charter until February 2018, the project will collect material for a resource that is built and used by a community.
20



2016
2014
2013
2012
2018
2019
Images/Blog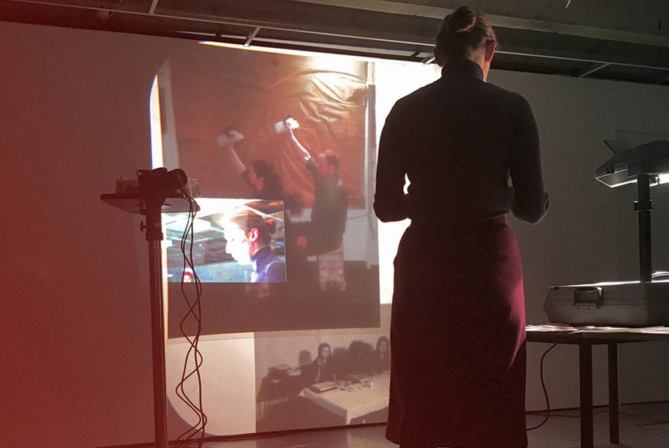 Women Artists of the North East Library
2015
2017