About TNC

The Northern Charter
5th Floor
Commercial Union House
39 Pilgrim Street
Newcastle, NE1 6QE

thenortherncharter@gmail.com

Project Space open during events only
Contact/Location

Mailing List
Description

Studio Holders

Studios Available


18 Crazy Angels
2015



Gayle Meikle, Ross Hamilton Frew and Simon Raven

Ambiguous
Utopia

Friday 26th May
8.00-10.00pm
Gayle Meikle, Ross Hamilton Frew and Simon Raven:
Ambiguous Utopia

Imagine a land terracotta red. Its mountainous landscape littered with outmoded data search tool devices that once helped NASA collate images of planets within our solar system. These shards of cobalt blue and washed-out yellow hover in the distance. In the foreground lies a hexagonal structure comprised of nineteen individual plates. The structure appears to form a map depicting land and sea. Upon the platform, three figures stand towards one another repeating an incantation whispered in the ancient language of Eros whilst in the deathly shadows Thanatos awaits.

We invite you to the Northern Charter on Friday 26 May for an evening of erotic fabulation comprised by Gayle Meikle, Ross Hamilton Frew and Simon Raven. A one-off performance and exhibition entitled Ambiguous Utopia. This event draws from and intertwines our own independent practice and research into the areas of Sci-fi and utopias, directly referencing Ursula Le Guin's The Dispossessed.

Gayle Meikle is an artist, curator and PhD researcher at Northumbria University currently exploring Eros and how this might underpin a curatorial positioning. Ross Hamilton Frew is an artist who works with drawing, ceramics, collage and assemblage. Simon Raven is an artist and PhD researcher at Northumbria University who is exploring disability art through performance.
Image credit: A photo of lapetus, a moon of Saturn. Taken by Cassini with COCIRS on April 13, 2006 at 18:36:11. NASA OPUS database.
20



2016
2014
2013
2012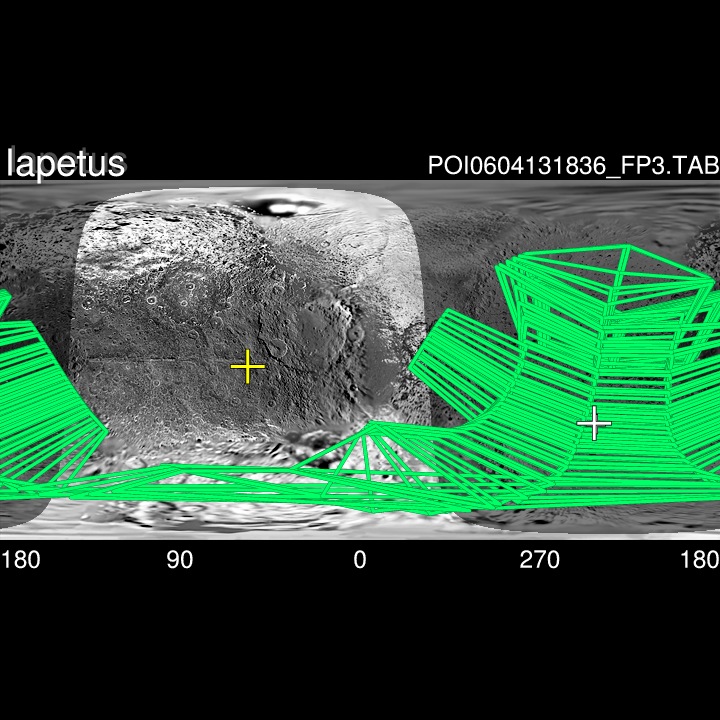 2018
2019
Images/Blog
Women Artists of the North East Library
2015
2017