About TNC

The Northern Charter
5th Floor
Commercial Union House
39 Pilgrim Street
Newcastle, NE1 6QE

thenortherncharter@gmail.com

Project Space open during events only
Contact/Location

Mailing List
Description

Studio Holders

Studios Available


The reading group
18 Crazy Angels
AV Festival 2016: Meanwhile, what about Socialism?

16mm Film Events at Northern Charter

Thu 24 March, 7pm: Ken McMullen and Stuart Brisley: Resistance

Free
AV Festival 2016: Meanwhile, what about Socialism?

16mm Film Events at Northern Charter

Thu 24 March, 7pm: Ken McMullen and Stuart Brisley: Resistance

Northern Charter is the 16mm film venue for AV Festival 2016: Meanwhile, what about Socialism? with three special film screenings and events including work by Peter Gidal, Ken McMullen and Stuart Brisley.

Resistance (1976) is a 16mm film by Ken McMullen featuring performance artist Stuart Brisley. Both are attending this screening for a special Q&A session. In 1948 five former heroes of the French Resistance found themselves in various states of mental breakdown. McMullen selected participants including artists Stuart Brisley and Marc Chaimowicz, who were analysed by a practicing psychoanalyst in an attempt to merge elements of their own personalities with the fictional roles imposed on them. In the film Brisley plays Sam, a worker and former Communist Party member who was expelled from the party in 1936 when he refused to abandon strikes for the eight-hour day.


This screening is part of the Festival film strand Resistance: British Documentary Film, which includes a total of 10 screenings revealing legacies of the radical British tradition of political documentary. The films narrate key historical events, exploring tensions between past and present using diverse strategies such as re-enactment, performance, editing of archive footage, self-reflexive interviews and materialist anti-narrative.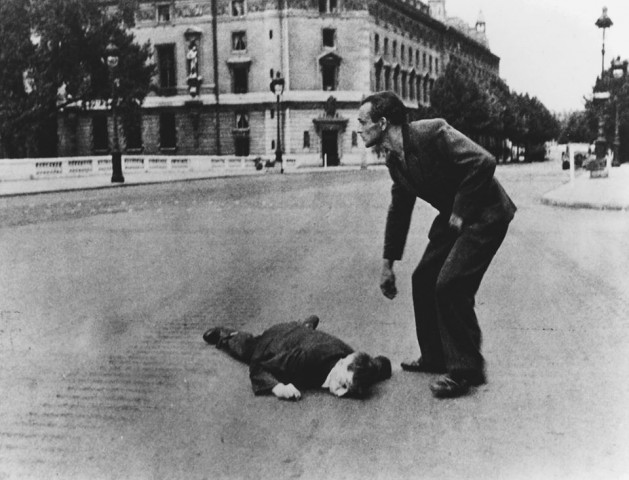 20



2016
2014
2013
2012
2018
2019
Images/Blog
Women Artists of the North East Library
2015
2017